#StartupLife by #ThatTechGirl @LibertyMadison
Millennials • Tech • Events
Brian Cuban
Meet and Greet for The Ambulance Chaser with Liberty Madison
Come and meet Brian Cuban and Liberty Madison as Brian shares insight into his new book, The Ambulance Chaser.
PLUS
Get an IG worthy picture of YOU wearing The Dallas Mavericks Championship Ring! + MORE
What: Championship Ring Meet + Greet with Brian Cuban hosted by Liberty Madison
Where : Herbs House Coffee
When: Saturday November 13, 2021
Time: 12pm-2pm CST
Location: https://www.herbshousecoffee.com/​
​5622 DYER ST #100
DALLAS, TX 75206-5004​
​(469) 399-0311​
About the Author:
Brian Cuban, younger brother of Dallas Mavericks owner and entrepreneur Mark Cuban, is a Dallas based attorney and author of the new …MORE >>
Insider Trading? Really? Yes. Some of you need insider secrets from the best in the world when it comes to building your influence.
It's about time I started a monthly newsletter. Welcome to Influencer Insider Trading
I'm starting this newsletter to answer the question "what does she do".
It can often appear that I DO a lot, when in reality I don't. I only do ONE thing. I do one thing and apply it to various verticals.
I build influence.
That's it. That's all.
Whether it is ….
However no one ever knocks on your door and asks for influence. The average person asks for new clients, increased sales, to be on the …MORE >>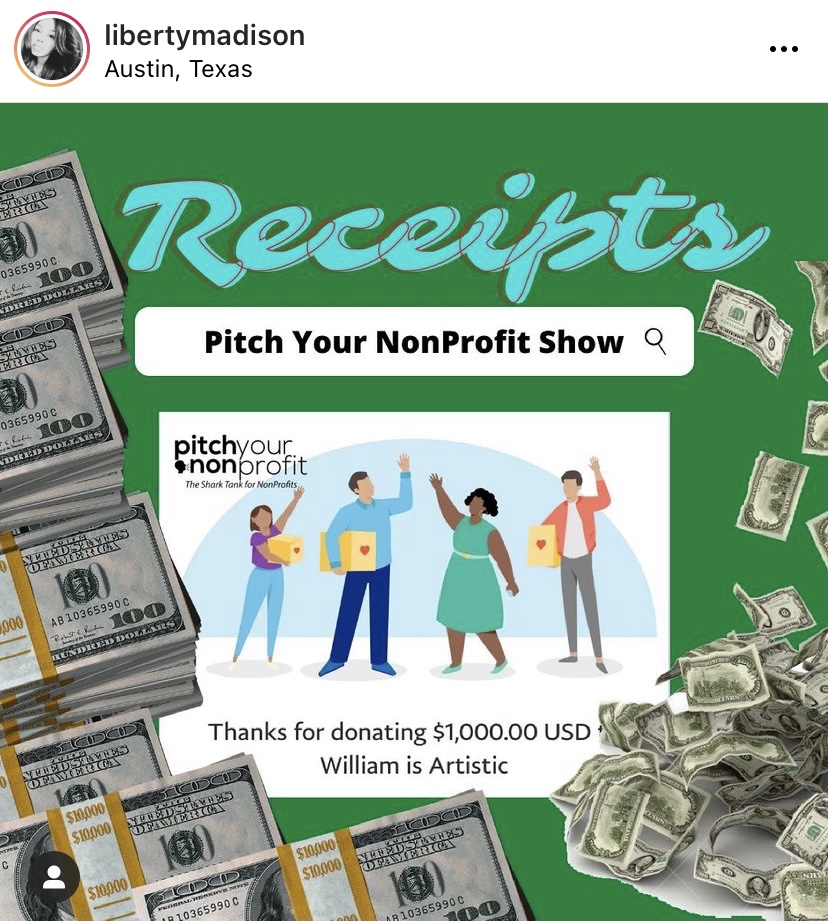 I am honored to host the #1 one non profit show on Clubhouse.
I have never experienced anything like this before
Liberty Madison
I have never hosted a show that made me laugh, cry, feel empowered and connected all in the span of 30 seconds! Talk about rapid iteration.
Social impact is here to stay and Pitch Your Non Profit is social impact meets innovation and rapid iteration. Non Profit founders take the stage to pitch LIVE in front of our experience cast of shark. Founders are seeking introductions, donations, investment, contributions, technical talent, influencers (yes influencers) and we fund them ON THE SPOT.
I cannot think of a platform where you …MORE >>
Visit #ThatTechGirl @LibertyMadison
—
#ThatTechGirl @LibertyMadison On The Move
The requested photo source cannot be loaded at this time. Error: APINotFoundError Code: 400, this user does not exist
—
#ThatTechGirl @LibertyMadison
L
iberty is founder at #ThatTechGirl Media, a digital content creation tech company in Silicon Valley. The sole mission is altering the perception of tech to millennials. We are making tech look awesome and helping millennials learn more about technology and lowering the barrier to entry. Did we mention the goal of our tech co is to change the perception of tech through tech media and original digital content creation. Look out for our new shows online and on the big screen. Tech is the new jock! Follow this tech founder, TV Host and all around idea girl, as she teaches people to stop saying "Disrupt"! Read more>>