#StartupLife by #ThatTechGirl @LibertyMadison
Millennials • Tech • Events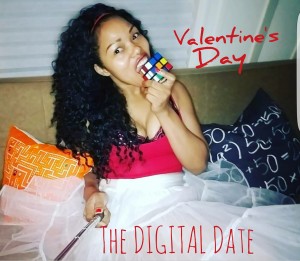 FREE Ultimate Guide to #Valentine's #TheDigitalDate
#Technology to keep the ❤ alive!
Valentine's Day: Guide to #TheDigitalDate!

By #ThatTechGirl

@LibertyMadison
Many turn to Technology to keep love and crushes alive!
Whether you use technology to stalk your crush on Instagram or find your long lost high school boyfriend on facebook. Technology is the best way to bring young love together if you cannot physically be in the same space!
#ThatTechGirl, Liberty Madison, known as the Oprah of Silicon Valley, developed The Ultimate

Guide to #TheDigitalDate.
Introducing the Digital Date!
You: WTF is a digital date?

Me: Keep Reading

You: Hurry up

Me: Ok calm down, here you go!
But why a Digital Date?

A digital date keeps your budding romance in bloom! …MORE >>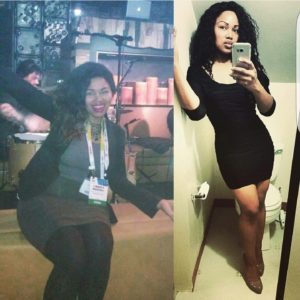 Challenging you to change your life one challenge at a time.


When I am not talking about technology and startups I am motivating people to change their lives!

I am #ThatTechGirl for sure however I am also #ThatChallengeGirl!

Follow my lifestyle #fittech journey!
@ThatChallengeGirl
ThatChallengeGirl.com
It started as a fitness challenge but has evolved into a lifestyle challenge. What qualifies a "Challenge"- completing a task you have never done, afraid to do, or simply keep putting off!

Like launching a website, a startup, skydiving, telling that girl you love her, or losing weight and getting fit!
Learn how I leverage social media to challenge EVERY aspect of my life!

In less than 6 months!
*Go …MORE >>
When I am not talking about technology, I spend my nights as a professional country western line dancer! Professional as in someone once offered me an eighth of a bit coin for line dancing lessons. It's stuck in a cyber wallet some where.
Come join me!
Yes I know!
What is a Tech Two Step?
Come and find out!

If you do not live in the bay area tweet me your best line dancing moves using hashtag #TechTwoStep!
If you are in the bay area and want to be super awesome!

This is for you!
Don't mind the a/b testing

You select your experience

Let's dance!
I teach slappin leather and Footloose!

Yep you are now Kevin Bacon!
Visit #ThatTechGirl @LibertyMadison
—
#ThatTechGirl @LibertyMadison On The Move
The requested photo source cannot be loaded at this time. Error: APINotFoundError Code: 400, this user does not exist
—
#ThatTechGirl @LibertyMadison
L
iberty is founder at #ThatTechGirl Media, a digital content creation tech company in Silicon Valley. The sole mission is altering the perception of tech to millennials. We are making tech look awesome and helping millennials learn more about technology and lowering the barrier to entry. Did we mention the goal of our tech co is to change the perception of tech through tech media and original digital content creation. Look out for our new shows online and on the big screen. Tech is the new jock! Follow this tech founder, TV Host and all around idea girl, as she teaches people to stop saying "Disrupt"! Read more>>